Tour
Add Project / Storage / Camera
Default Project
When you first log into BSC, the system automatically adds a project with a VMS and a camera for you.
You can start adding more cameras that record videos in this VMS, or you can create new project folders of your own.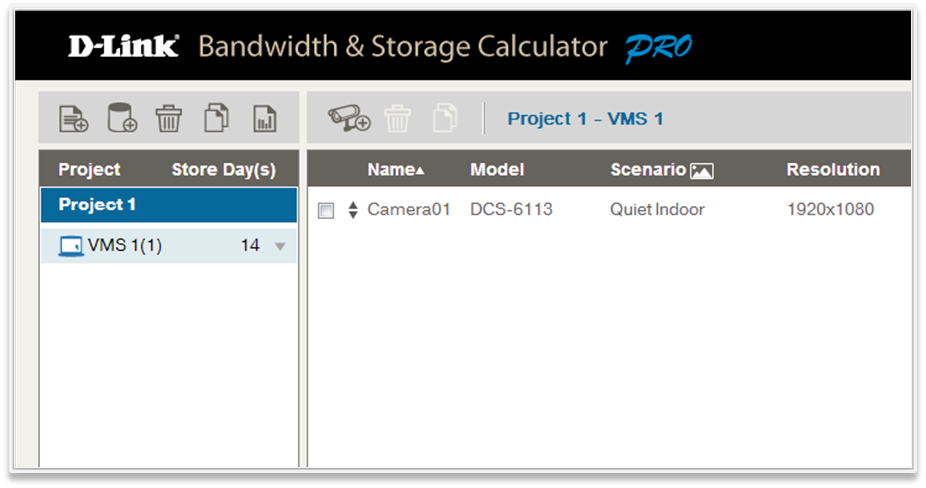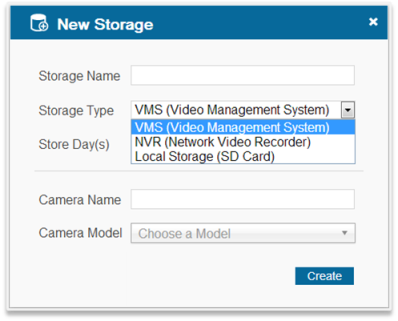 Add Storage
Surveillance projects often have a mix of storage types for different purposes. BSC provides 3 storage options to fulfill your needs: VMS, NVR or SD card. This provides a clear view of devices in your project design.
Add Cameras
If you select "VMS" or "NVR" as the storage type, you can add on multiple cameras to the storage for recording saving, and get the total bandwidth and capacity requirements of the storage.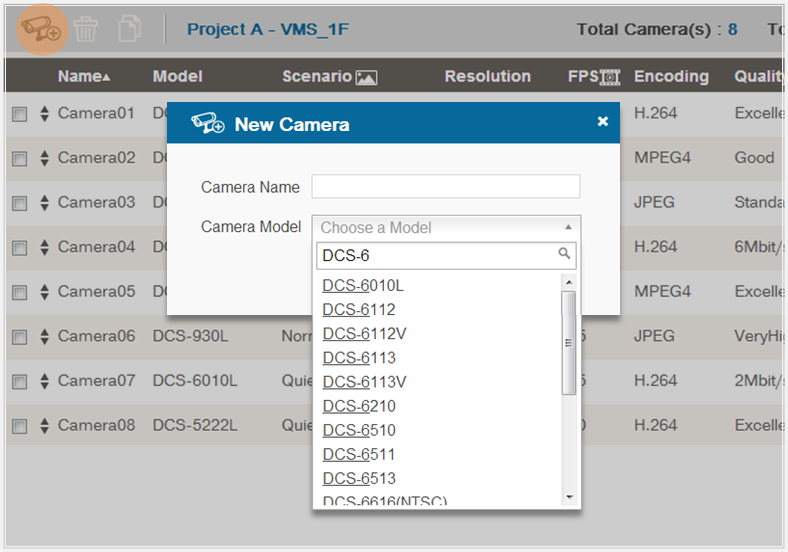 Set Configurations of Cameras
To set the viewing and recording configurations of a camera, simply click on it, and select the desired setting.

Be Accurate
The more precise the setting is, the more accurate the results will be. For example, images change more frequently in busier scenarios, which consequently requires more storage capacity. Even with similar amount of event, outdoor recording usually consumes more storage than indoor recording because of the changing lights, winds, passing animals, etc.
So be sure to select what best describes the recording environment in "Scenario". If you are uncertain about it, click on the "Scenario" icon to view some examples.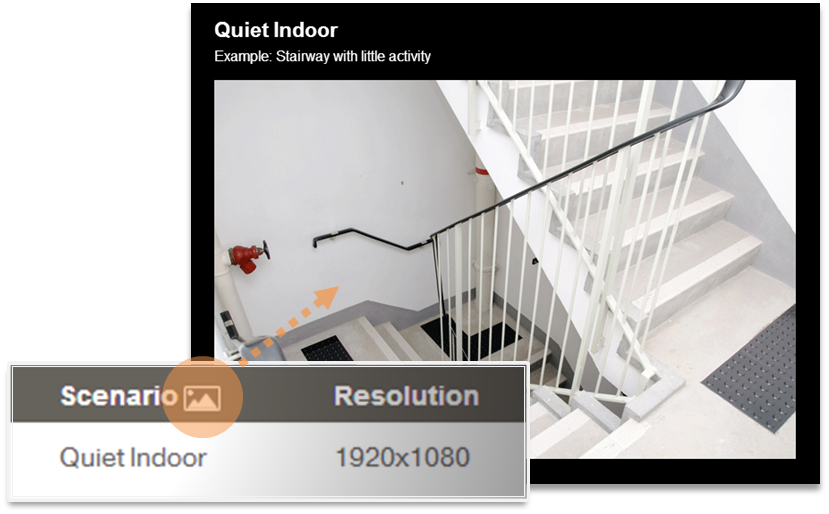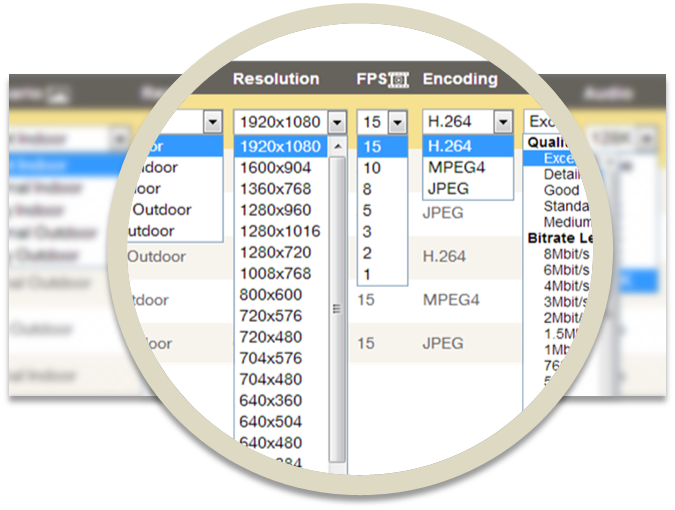 Be Smart
All the selections in BSC are model specific. So no need to worry about setting a configuration only to find out later that it's actually not available in the selected camera model!
View Calculation Results
As the configurations of camera are set, BSC instantly produces estimates of the bandwidth and capacity needed in the project. All the changes in setting are reflected in the results immediately.
Your can either view the results of a storage (containing a bunch of cameras), or a single camera.

Generate Report
Before exporting the report, you can turn off unwanted section(s) with a click, and hide the data you don't need for now.
BSC provides 2 types of report format: PDF & Excel. Exporting the excel file allows you to rearrange or edit your report for different purposes.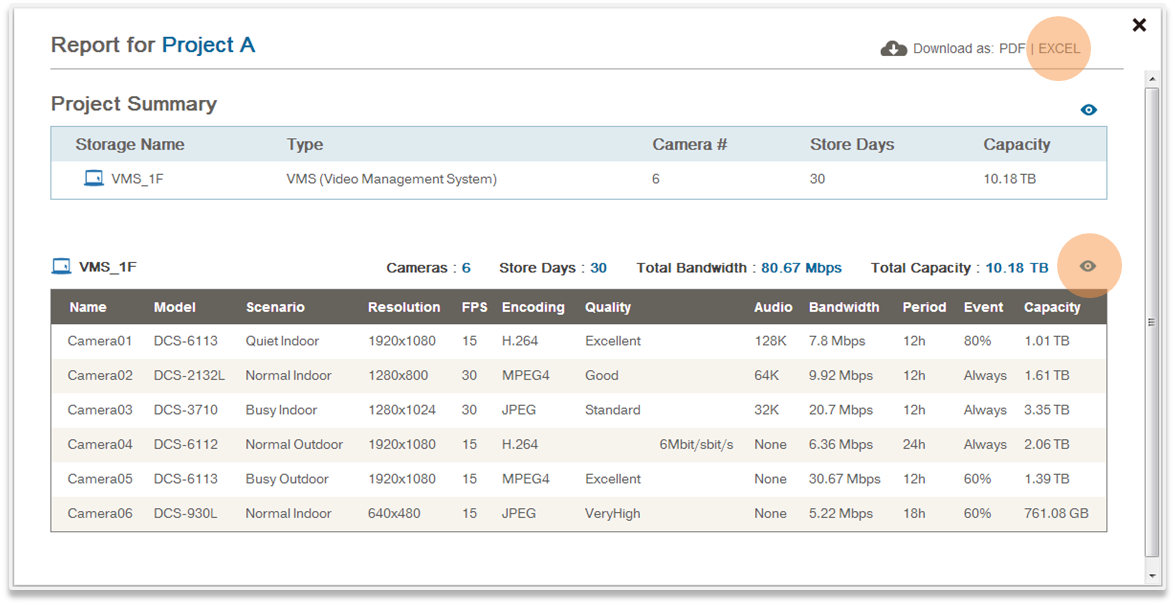 Here's a friendly reminder
Based on the viewing and recording setting of cameras, BSC uses a series of algorithms to come up with an estimate of the bandwidth and storage required. However, the actual environment often varies with the estimate. So make sure you reserve some room for margin when designing your projects!